Notarial fees
During meetings with clients, the most common questions which arise are about the price list of notary costs. The amount to be paid for the service provided by us depends on the value of the notarial act. You should know that the notary fee is the notary's remuneration for the work performed, i.e. documenting a specific legal transaction. The amount of the notarial fee depends directly on the value of the notarial act, but its maximum value, rates and scope are specified in the Regulation of the Minister of Justice of June 28, 2004 on the maximum rates of notarial fees.
In terms of notary fees and costs, the following are distinguished:
notary fee - notary's remuneration increased by VAT, which is 23%,
public law fees, in particular: court fees, tax on civil law transactions, tax on inheritance and donations.
Detailed information on the price list of a notary office in Lublin can be obtained by contacting us by phone or e-mail. In the case of activities that require the delivery and verification of documentation, the notary will determine the rates of fees during a direct visit to the notary's office.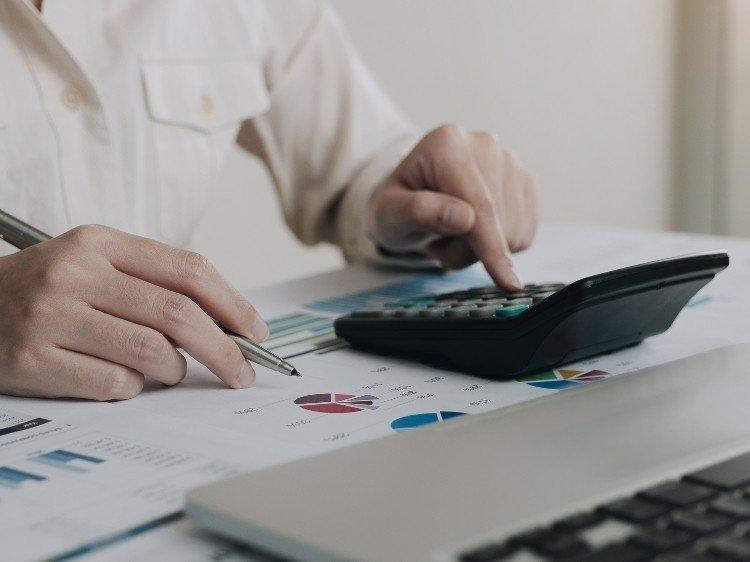 What elements affect notary costs?
Notary costs depend on the scope of the notarial activities performed, the value of the subject of the notarial deed, the necessary expenses incurred to carry out the activities, the number of copies of documents: excerpts, copies and extracts, as well as the amount of VAT. In the event that a notary has performed a notarial act outside the seat of the office, he may charge a remuneration increased by the amount established by the provisions of the regulation:
during the daytime, i.e. between 8 a.m. and 8 p.m. - PLN 50,
at night and on non-working days - PLN 100
for each hour allocated for this activity, counted from leaving the office to returning. The price list of notary services of our notary office in Lublin is provided for orientation purposes. In order to calculate the total costs of an individual notarial activity, please contact the Office in person, by phone or via e-mail.
Fees are calculated for each case individually.
We accept payments by cash, bank transfer and Visa, MasterCard, Maestro and BLIK payment cards.
Please check your bank limits in advance.

The law firm has the following bank accounts at Bank Pekao S.A. (BIC / SWIFT PKOPPLPW):
Account for payments towards taxes, court fees and notary fees together with VAT:
PLN: 75 1240 2382 1111 0011 0595 1556
Deposit accounts:
PLN: 43 1240 2470 1111 0011 0719 5066
EUR: 80 1240 2382 1978 0011 0595 1572
USD: 44 1240 2382 1787 0011 0595 1585
GBP: 97 1240 2382 1789 0011 0595 1598
CHF: 53 1240 2382 1797 0011 0595 1602
The cost of a notarial act is most often made up of taxes, court fees and notary fees.

Taxes:

A notary is a tax payer on civil law transactions (PCC) made in the form of a notarial deed (e.g. a sales contract) and is obliged to make the performance of a civil law transaction conditional on prior payment of the tax, and is also a payer of inheritance and donation tax (SiD) on a donation made in the form of a notarial deed or an agreement concluded in this form free of charge to dissolve joint ownership or a settlement in this matter and is obliged to collect the tax due from the taxpayer at the time of the notarial deed.

Links:

PCC:
http://isap.sejm.gov.pl/isap.nsf/DocDetails.xsp?id=WDU20000860959

SiD:
http://isap.sejm.gov.pl/isap.nsf/DocDetails.xsp?id=WDU19830450207

A notary as a payer collects tax from the notarial deed and transfers it to the competent state authorities.

Court fee:

If an application for entry in the land and mortgage register contained in a notarial deed is subject to a court fee, the notary shall charge the applicants with this fee and mark the amount of the court fee charged in the notarial deed.

The collected court fee is transferred by the notary to the competent district court.

Link:

COURT FEE:
http://isap.sejm.gov.pl/isap.nsf/DocDetails.xsp?id=WDU20051671398
Notary fee:

For performed notarial activities, the notary shall receive remuneration, which cannot be higher than the maximum rate of the notary's fee. The notary's remuneration is increased by the tax on goods and services at the rate of 23% in accordance with the Act of March 11, 2004 on tax on goods and services.

Link:
NOTARIAL FEE:
http://isap.sejm.gov.pl/isap.nsf/DocDetails.xsp?id=WDU20180000272